Board of Directors

Linda Bielik is an attorney with over fifteen years of experience. Linda, a former partner at Seyfarth Shaw LLP in New York City, now lives in Arizona with her husband and young son. She is a longtime friend of Michael Mut and an admirer of his passion, positivity and love of life.

Luiza Cardenuto was born in Sao Paulo, Brazil. The uninhibited self-expression and passion of the American arts inspired her move to America, and she now resides in Philadelphia, PA. She attended the award-winning School of Visual Arts in New York City, where she earned her bachelor's degree in Visual and Critical Studies. Because of her dedication and achievements at SVA, she landed the job of her dreams and currently works as a teaching artist. Luiza hopes to strengthen the bond between art, economy and culture in her homeland of Brazil, as well as globally, uniting people by giving them the instruments and opportunities to create.

Lauraberth Lima was born in Cape Verde, West Africa and is a New York based museum and arts educator who seeks to create spaces in cultural institutions that empower individuals to explore and realize their full potential. She is currently the coordinator of Family Programs at the Museum of the City of New York as the Fredereick A. O. Schwarz Children's Center Fellow for Excellence in Museum Education. Lauraberth is a founding member of the Love Yourself Project.

Maria Mikolike grew up in New Haven, CT and currently lives in Branford, CT. Maria is a certified School Psychologist and holds a BA, MS and 6th year professional diploma in the field of Psychology and School Psychology. She works with youth, adolescents and young adults between the ages of 3 - 21 providing therapy, consultation and assessments to school personnel and their families in order for them to gain academic success as well as personal growth. Maria also works with the Lawlor Psychotherapy Group in Darien, CT providing comprehensive psychological and educational evaluations for students and their families.

Charlotte Mouquin is a curator, artist, and the Gallery Director for Rush Arts Galleries part of Rush Philanthropic Arts Foundation. Her degrees include an MA in Contemporary Art from Sotheby's Institute of Art, a BFA from Parsons School of Design, an MAT from the School of the Museum of Fine Arts Boston/Tufts University. She has curated at Rush Arts Gallery, Corridor Gallery, CultureFix Gallery, Clover's Fine Art Gallery, and has presented art with art fairs in NY and Miami including: Volta, Scope, Pulse, Prizm, Fountain and Select. She has been a guest judge, curator and educator with Curate NYC, the Bombay Sapphire Artisan Series, Art Slant NYC, Field Projects in Chelsea, Brooklyn Art incubator, and is the volunteer Director for the Love Yourself Project. Originally from Rockland County, NY Charlotte has been living and working in Brooklyn for the past 8 years. Her goal is enhancing community through art experiences that highlight our humanity as global citizens.

Michael Mut is the president and founder of the Love Yourself Project. He is also a life coach, practicing artist, educator, and lives and works in Brooklyn NY.

Beth Ritorto is currently Director at Liberty Overlook Capital Management, a family office based in New York City. Beth has over 15 years of experience in the fields of investment management, investment operations and compliance. Having developed and led initiatives in performance reporting, auditing, compliance and investment management at both Liberty Overlook Capital Management and Fidelity Investments. Prior to her investment industry work, Beth worked for 10 years in mental health research. She was a Senior Clinical Research Analyst at McLean Hospital at Harvard Medical School, a research associate at the Harvard Graduate School of Education and the Wellesley College Center for Research on Women. In these roles, Beth managed grants applications, subject screening and recruiting, budgets, data collection and analysis. Beth is a graduate of the Boston University Graduate School of Management where she earned an MBA in Finance, and the Boston University Graduate School of Arts and Sciences where she earned a Master's Degree in Applied Psychology. Beth currently lives in Brooklyn, New York.

Amanda Van Dooreen-Boria is the Founder and President of AVD&Co., a newly formed marketing communications company, that focuses on businesses and services that make a difference. AVD&Co. blends together strategy, ideas, and insights to drive a response, for names like City Harvest, Share Our Strength, InMotion, The Visiting Nurse Service of New York, Alcon and Teva Pharmaceuticals. Amanda has won numerous industry awards and received one of FCB's top honors, an award given to the individual who sets the example for professional excellence.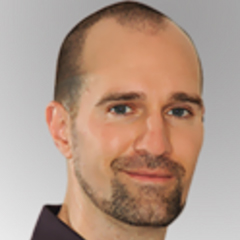 Louis Yungling teaches piano full time in his Brooklyn Heights studio where he helps musicians overcome stage fright and recover from injury. He enjoys meditation, is a self-taught web developer, and happily maintains the Love Yourself Project website. He shares his life with the extraordinary Michael Mut.