Board of Directors

Linda Bielik is an attorney with over fifteen years of experience. Linda, a former partner at Seyfarth Shaw LLP in New York City, now lives in Arizona with her husband and young son. She is a longtime friend of Michael Mut and an admirer of his passion, positivity and love of life.

Maria Mikolike grew up in New Haven, CT and currently lives in Branford, CT. Maria is a certified School Psychologist and holds a BA, MS and 6th year professional diploma in the field of Psychology and School Psychology. She works with youth, adolescents and young adults between the ages of 3 - 21 providing therapy, consultation and assessments to school personnel and their families in order for them to gain academic success as well as personal growth. Maria also works with the Lawlor Psychotherapy Group in Darien, CT providing comprehensive psychological and educational evaluations for students and their families.

Lauraberth Lima was born in Cape Verde, West Africa and is a New York based museum and arts educator who seeks to create spaces in cultural institutions that empower individuals to explore and realize their full potential. She is currently the coordinator of Family Programs at the Museum of the City of New York as the Fredereick A. O. Schwarz Children's Center Fellow for Excellence in Museum Education. Lauraberth is a founding member of the Love Yourself Project.

Charlotte Mouquin is an Artist, Curator, the Director of Rush Arts Gallery and Corridor Gallery, and a  founding member of the Love Yourself Project. She holds a BFA - fine Art (Parsons), MAT - Art and Teaching (Tufts/SMFA), MA - Contemporary Art (Sotheby's Institute) and lives in Brooklyn, NY.

Michael Mut is the president and founder of the Love Yourself Project. He is also a life coach, practicing artist, educator, and lives and works in Brooklyn NY.

Amanda Van Dooreen-Boria is the Founder and President of AVD&Co., a newly formed marketing communications company, that focuses on businesses and services that make a difference. AVD&Co. blends together strategy, ideas, and insights to drive a response, for names like City Harvest, Share Our Strength, InMotion, The Visiting Nurse Service of New York, Alcon and Teva Pharmaceuticals. Amanda has won numerous industry awards and received one of FCB's top honors, an award given to the individual who sets the example for professional excellence.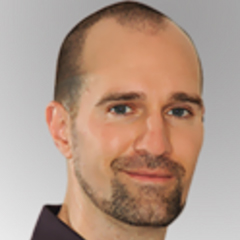 Louis Yungling teaches piano full time in his Brooklyn Heights studio. He enjoys meditation, is a self-taught web coder, and happily maintains the Love Yourself Project website. He shares his life with the extraordinary Michael Mut.